A guest post contributed & written by Paige A. Mitchell
Buying a house is the most important financial decision most of us will make in our lifetime. A mistake most prospective buyers make when entering the market is having a black and white vision of their "dream" home. If a house checks off the three boxes of having a fenced-in yard, a garden tub, and extra cabinetry, you're sold. However, when you're dealing with that much money, it's wise to consider not only the listing price, but also the future costs you'll be facing. Potential costs could include expensive structural repairs, mold or pest treatment, and plumbing problems or electrical rewiring. Here's a checklist of red flags to look for as you're house hunting.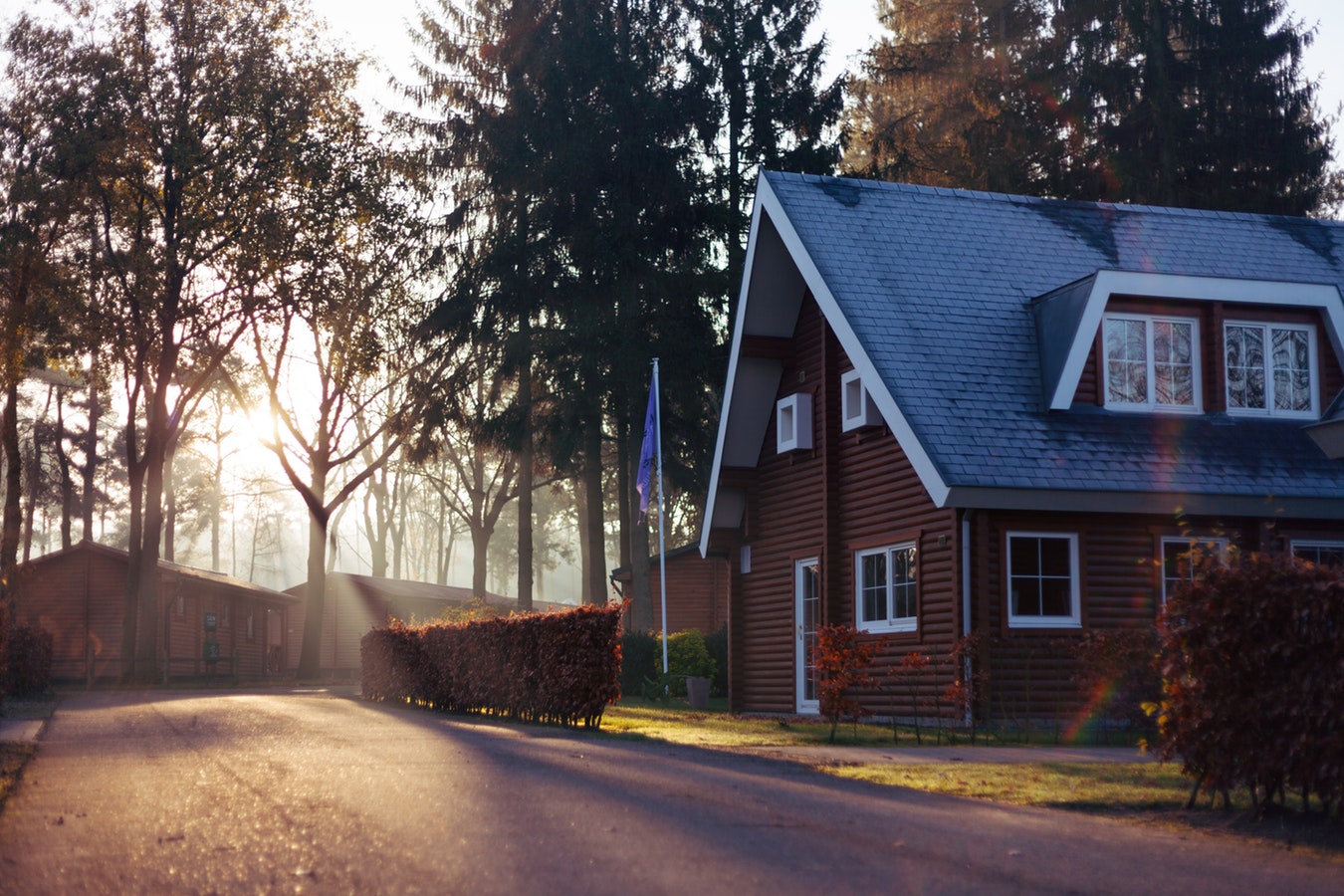 1. Staging vs. covering up
Remember, it is the job of the seller and their agent to put the house in its best light. They might do this by strategically placing area rugs over scratched hardwood, arranging furniture in front of a rotted baseboard, or lighting candles to overpower an off-putting HVAC problem. These cosmetic updates are meant to be translated as warm and welcoming to prospective buyers.
2. Signs of excess moisture
Average humidity in Michigan is between 58% and 85%, which is relatively high. To combat this, homeowners will rely on the AC and run dehumidifiers. Chances are, sellers have put dehumidifiers out of buyers' sight during an open house, but buyers can still look for signs of unaddressed moisture. Look for bubbling paint, peeling wallpaper, water stains on the the ceiling, or discolored surfaces. Condensation on the inside of the windows, rusted pipes, rotted wood, and a musty smell are all red flags.
3. Electrical issues
This is an easy one to overlook during a home tour, but try to remember to note the number of outlets in a room. Are they placed in convenient areas of the room? Pay attention to light fixtures and ceiling fans too. Are they all working properly? Is there an extra switch that you can't figure out what it powers? Where is the fuse box located? Is there any exposed wiring? These red flags may be more important to parents who will have to babyproof their new home.
4. Noisy appliances
Sometimes the sellers will run a load of laundry or dishes during an open house. Consider this a generosity. This way, you can tell if an appliance is malfunctioning. Is the dishwasher clanking? It might be detached from the countertop and cabinetry. Can you hear the upstairs washing machine from downstairs? If appliances are included in your offer, you'll want to have them inspected. Many REALTORS® advise buyers to ask for a one-year home warranty to cover the possible repair costs of these appliances.
5. Poor insulation
You can tell whether a home is well-insulated by paying close attention to the temperature of the home each time you visit. Chances are, if it's in the running to be "the one," you'll visit it two or three times before you close. Question significant temperature changes throughout the house. Is the bonus room always colder than the rest of the house? If it's a multi-level home, look for two thermostats. Another trick is to listen to how far sound travels throughout the house. If you can hear your partner from the other side of the house, that might be a tell-tale sign that it's not insulated well.
6. Sufficient storage
An attic, basement, or garage might make or break your decision to purchase a home. If storage is that important to you, as it is for most homeowners, don't forget to note the number of closets, pantries, cabinets, drawers, and shelves throughout the house. Open cabinets and drawers to determine how deep or shallow they are. Will you have enough room for your appliances, linens, and clothes? If you're a growing family, is there enough storage for kids' clothes, toys, and other necessities?
7. Neighborhood no-no's
The neighborhood should also be a major factor in your decision to buy a house. Not only is the distance to work and school important, but there are a few aspects of a neighborhood that could be inconvenient or even costly. If you have kids, what are the schools rated? Is there an HOA? Many communities will have HOA fees if there is a public pool, park, or tennis court near your neighborhood. Also, look and listen for major roads, highways, airports, or event spaces like stadiums and concert venues.
Always prioritize a thorough home inspection before buying and consider the different home protection plans that are available to you during closing. Remember to use all five of your senses when searching for a home and don't let your vision of a "dream home" cloud your judgment.
External links are intended to cite sources. Select Realty does not endorse any specific inspector, inspection company, home warranty company or any other house related service or company.
Thank you Paige for outlining important things to consider when buying a home! Photo courtesy of Rowan Heuvel, Unsplash.