The spotlight has returned! This time around, Sherry McCarthy, Select's newest agent, sheds light on why she dove into real estate & what her favorite local business is.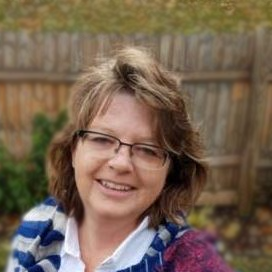 Why did you choose to sell homes?
"I wanted to determine my own value [as far as having my own business]. I didn't want someone else doing that for me anymore."
What is your favorite thing about working in/with real estate?
"It seems, just from my new eyes, everything seems very dynamic and on the go…fluid. I really like that." You do your own thing and I really like it. Your day is what you want it to be.
What are your hobbies outside of work?
Travel, working on my home, fixing things up. Watching sports; football is my favorite.
Negaunee, MI
What's your favorite thing about the U.P.?
"I love the seasons." My other favorite thing is that no matter where you go, if you find another Yooper you know that person will always help you if you're own need. "Yoopers stick together no matter where they're at."
Fun story: I was in Hawaii. We were up in the Seven Wonders of the World Restaurant. Two Yoopers that I knew came in and we sat and visited. How cool was that; what a small world. This is one of the most unique things that ever happened to me.
If you could live in any type of home, what would it be?
Ranch. Just a ranch. Single floor, everything is on one level. All. Day. Long!
How would you describe your style? For anything and everything?
Really casual. Very casual.
What are a few things people misunderstand about real estate?
I've bought and sold homes personally, but I didn't realize what agents have to put into it.
Any special neighborhood stories you want to share?
I live across the street from Adam Karki. There's always a story! I love it. I'll miss them when they move.
What's your favorite type of architecture/building style or home style/architecture?
"Personally, I like modern stuff." Frank Lloyd Wright.
Which building do you think is the oldest in Marquette?
"It would've been a saloon or bar of some sort. Someplace where people congregate. A hotel maybe. It seems like commerce and city halls came later, after the population grew.
Are you excited for all of the change and growth in and around the area?
"Absolutely. Very excited." It's nice to see Marquette getting big.
What's beneficial about having your own business?
Being able to set my own goals, control my own path." You get out [of it] what you put in.
What are your future aspirations?
"Sell lots of houses and travel a lot!" Of all the places I've traveled, I like New York City the best.
What's the most common issue or problem you face or come across as a real estate agent?
Right now I'm just learning how things roll. It seems like there are lots of bits and pieces. I'm figuring out how to put them together.
In a perfect world, would you prefer all new construction or old buildings/ homes preserved & renovated?
New construction.
What's your competitive edge?
I'm willing to work hard and put in the time to get it done.
What's your mission statement?
"To have my future clients backs."
Who serves the best food in town?
"Any Italian eatery."
What is the one thing you'd like to make your mark on in the real estate world?
"I would just like to be successful. In my mind, [success is] where I feel that I did alright."
What's your favorite company/ business/ organization in town or nearby? Why?
Escape Marquette. My niece owns the escape room in Oshkosh. Her best friend owns the one here in Marquette. I can get discounts!