Theresa Hunter is under the spotlight today! See what she has to say about her ideal home & her advice for those buying and selling.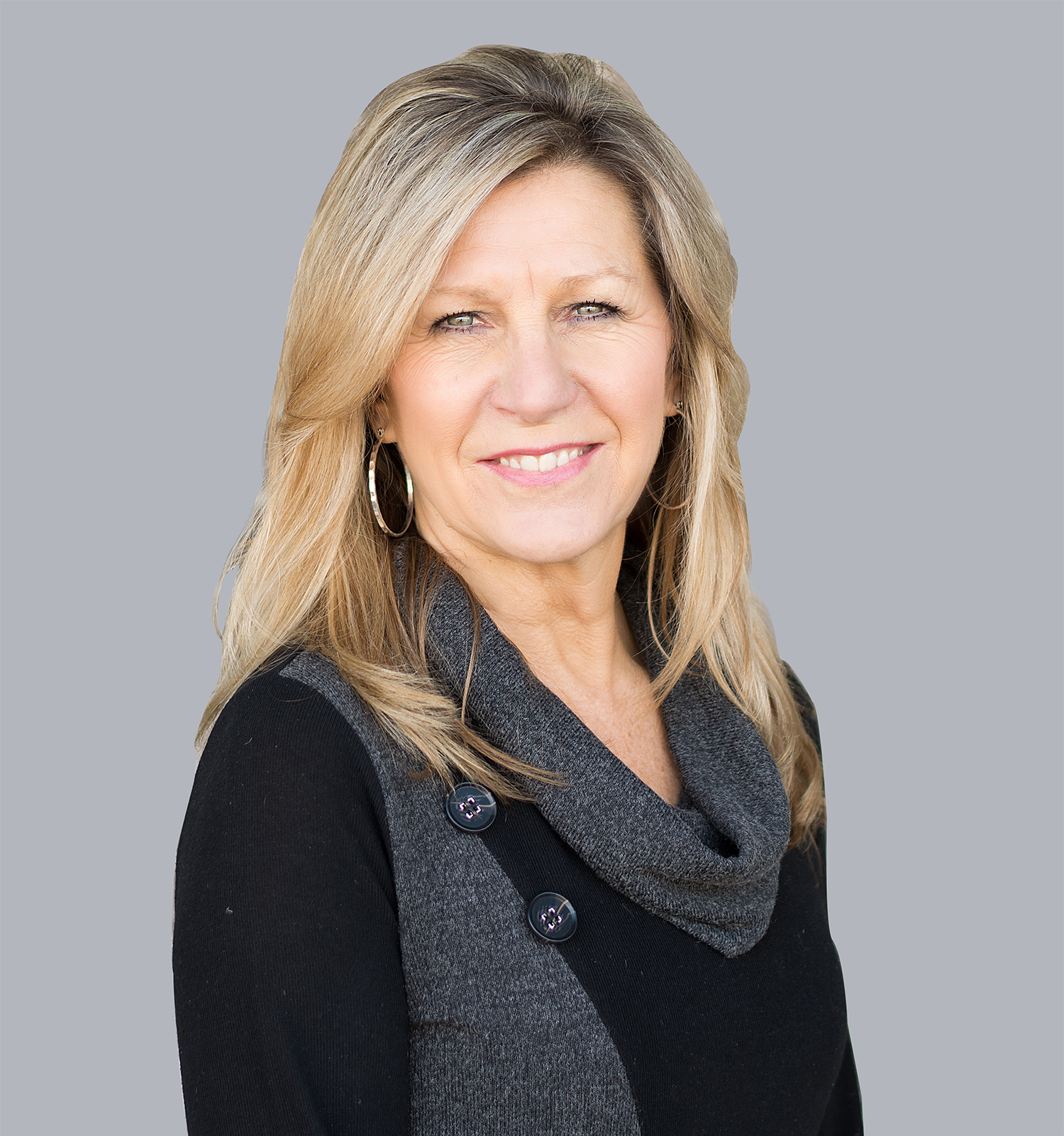 What's the strangest/scariest/funniest thing you've experienced on a showing?
"Two things actually, I walked into a naked hairy guy sleeping in bed (a tenant occupied home). One other time I walked into a basement and there was a full sized stuffed sasquatch or something in the basement and that was pretty creepy because it was dark!"
Why did you choose to sell homes?
I had been in the business before and I always liked it. I knew I didn't want to "retire, retire." I worked at AT&T for 25 years. I was familiar with the business and some of the people here at Select. It's not a job where you have to punch a clock and it's somewhat flexible." You kind of work on the clients time as well.
What is your favorite thing about working in/with real estate?
"I really like working with young, first time home buyers." Part of it is because they haven't gone through this process before. Walking them through each step is rewarding; "it's so appreciated."
What are your hobbies outside of work?
I love to camp, and all the things that go with it. Depending on the time of year I like to cross country ski, kayak, bike, hike and read. "I do a lot of reading!"
"Downstate Michigan. Monroe, just south of Detroit."
What's your favorite thing about the U.P.?
"I love lots of things about the U.P. I like that it is so laid back; we're on Lake Superior. I like all the outdoor activities, all the open space. It feels safe." The people in the U.P. are great people.
If you could live in any type of home, what would it be?
"I have two different types of homes [I like]. I really like new and modern, but I also really like things with a lot of character [older homes]." "If I had to choose, I'd go with something new and modern, with open space."
How would you describe your style? For anything and everything?
"I don't have a style [per say]. My dress style is different from my home style. I don't like fluff; I don't do things over the top. I'm more of a black and white person rather than orange and purple." I like more simple things than flashy things." For instance, I don't wear a lot of jewelry.
What are the top 3 things/ pieces of advice you'd give your clients, who are either buying or selling?
1. Be upfront and honest about everything. 2. Get pre-approved before you start looking at homes. You don't want to fall in love with a home and then not be able to afford it. Or not be able to buy at all… 3. Don't be afraid to call for anything or ask for advice.
What's the hardest deal you've had?
We had to put a closing off a few different times because the client was out of town and anytime I relayed information to her from the seller, she assumed it came from me. She misunderstood that I was working for her as her buyer's agent relaying information to her from the seller's agent. She found a reason to back out of each thing we brought up. I wasn't sure it was even going to close, up until the hour that it did close!
What are a few things people misunderstand about real estate?
"A lot!" A lot of people think it's glorious and easy. "I don't think people understand all the ups and downs and all the work you do before you sell a house. It's a lot more work than most people even have a clue. Things have changed a lot since I was in (real estate) the first time." There was no such thing as a buyer's agent. We only represented sellers. Buyers also do not understand that a buyer's agent can show them homes listed with any company or agent at the beginning of the buying process.
What's your favorite type of architecture/building style or home style/architecture?
"I see different things in different styles and I almost always want to take a little bit of each and [marry them together]. Kind of eclectic, but clean." I like clean lines.
Which building do you think is the oldest in Marquette?
"I don't know. I'd have to think one of the old savings bank buildings downtown."
Are you excited for all of the change and growth in and around the area?
"Absolutely, growth is always good, keeps us busy, keeps our community growing, keeps our infrastructure moving." I don't like going into towns that are old and broken down. I like seeing too that roads are keeping up with traffic patterns.
What's beneficial about having your own business?
"You can create your own image. You can be as successful as you want to be, or not want to be." It's a choice to some degree, but you don't always have control over all of it. The more you get your name out there…the better. "It's my own destiny, you can do it for as long as you want, you're not punching a clock for someone else."
What's something no one knows about you?
"I used to be extremely shy (as a kid). Today, I'm quiet not because I'm shy, but because when you speak I think you should have something worthy to say."
What are your future aspirations?
Bigger and better things in the real estate industry.
What's the most common issue or problem you face or come across as a real estate agent?
"Getting both sides to be cooperative." Sometimes it's tricky.
Anyone or company in particular you enjoy working with through the real estate process?
"There are bankers, title companies, a lot of people I enjoy working with." There are more people I enjoy working with than people I don't enjoy working with!
What's your take on flipping and fixer uppers?
"I think it's great for anybody that can manage to do it. Would I do it, yeah." It's a great investment opportunity. I think one of the biggest problems is when people stick a band-aid across something instead of doing quality work.
In a perfect world, would you prefer all new construction or old buildings/ homes preserved & renovated?
"I think there is a unique buyer out there for either. I think it's really working with your buyer to find what's best for them. I don't have a preference myself."
What are some current issues in the real estate world?
Tax reform.
"Having representation keeps you abreast of what to look for and you're not going into something blindly." When you go in unrepresented, you can fall into a lot of problems where as with a REALTOR®, they can walk you through the process: preapproval, suggestions as far as inspections. "[We take] people through the process of what to expect." If you're unrepresented, you don't know what to expect and you may flail.
What's a myth about real estate?
I think there're a lot of them. That it's such an easy job. "I think people think you just go into a house and it sells!"
What's your mission statement?
"Working hard reaps benefits."
Who serves the best food in town?
"Elizabeth's."
What's your favorite company/ business in town or nearby? Why?
Select Realty -"When you put us up against other real estate companies, I think we're much more family oriented. It's not just a business, people really do work with each other and care about each other. People want other people here to be successful. You're not stepping on someone else's toes to get over the next hurdle. It's a very well-rounded office."