Walt Maki is in the hot seat this week! Check out his past career that prepared him for working in real estate & his story about the old Savings Bank building on Front St.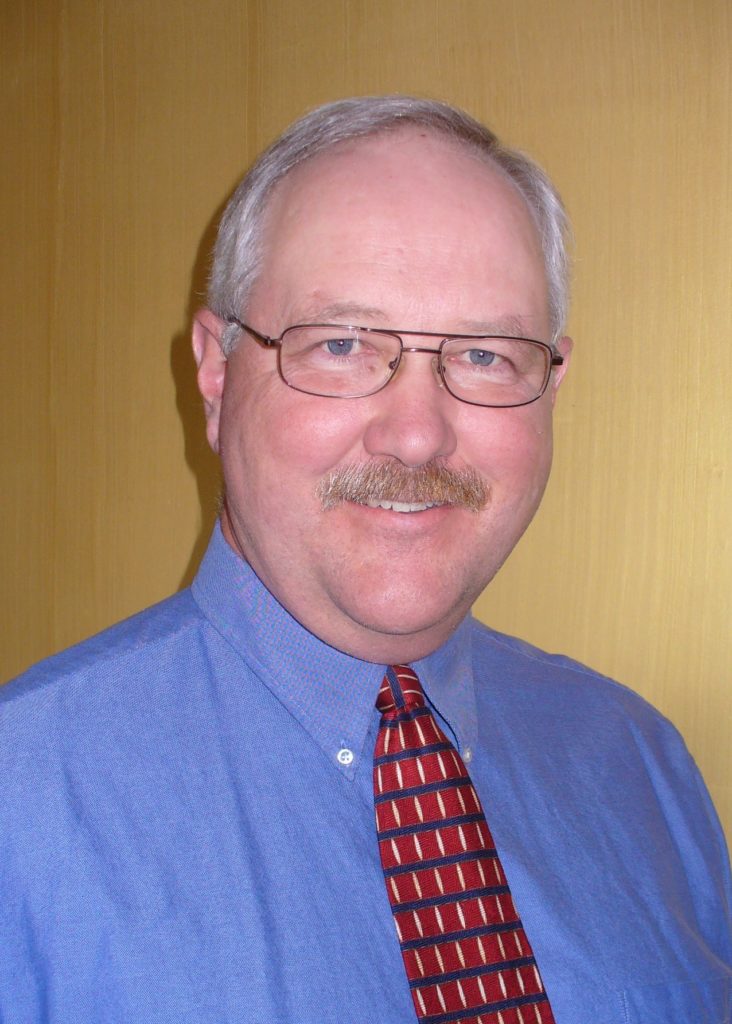 What's the strangest/scariest/funniest thing you've experienced on a showing?
"I walked into a house that's supposed to be vacant (announcing myself by saying, "hello, is anybody here?") and walked into a bedroom and found someone sleeping. That's happened and it is kind of scary! I was just glad they were covered up!"
Why did you choose to sell homes?
"For 30 years I was in the construction business and dealt with a lot of people and a lot of different kinds of houses. Real estate seemed like a natural retirement job. There wasn't much of a learning curve for me." Additionally, I've bought and sold commercial property of my own. So I also have a little bit of an insight for commercial buildings.
What is your favorite thing about working in/with real estate?
"Helping young people find their first home or property to build their first home. Young people are just so excited about it. Over the past few years it's worked out that I've actually helped several of my kids' friends find homes."
What are your hobbies outside of work?
"Woodworking, camping, fishing, general home repairs. I like to make furniture and wooden toys for my grandkids."
Where are you from? Tell me a little about yourself.
"Skandia, I live a mile from where I grew up. Actually, other than attending college, I've never lived further than a mile from where I grew up!"
"I married my high school sweetheart two months after I graduated from Michigan Tech. (I was in Houghton the year they had the record snowfall of 342.) Karen and all three of our children graduated from NMU. We purchased our house 36 years ago and have remodeled every part of it."
What's your favorite thing about the U.P.?
"I just like the woods and the fact that we live on the end of a dead end road. It's very quiet. I can have a campfire in my front yard if I want to, or spend all day on my tractor. There's so much freedom to living here in the U.P."
If you could live in any type of home, what would it be?
"The home we live in now is pretty nice!" It's an old farmhouse. I like the feel of an old farmhouse; lots of wide tamarack wood trim, hardwood floors, nice porch. Our house was built in 1914. It's a Sears and Roebuck kit house and all of the materials were delivered by train. "During remodeling one time we pulled off a piece of trim that had Sears and Roebuck stamped on the back. We had a party celebrating its 100th year in 2014! The children of the original family that lived there have come back to visit a few times."
How would you describe your style? For anything and everything?
"Pretty laid back. But my wife and my kids say I have a type A personality because I like things to start on time!"
What are the top 3 things/ pieces of advice you'd give your clients, who are either buying or selling?
"For people who are selling: Make sure your house is clean and neat as possible; take down any family pictures. The first impression is what people will remember. Spruce up the yard and whatever area people will walk into first."
"For those buying: Put together a list of 10 things that they really want in a house. If they can find a house that has 7 or 8 of those things, maybe they should go with that one (knowing they're not going to get all 10). Choose a REALTOR® that will represent you, and then go look at houses, versus going out to look at houses and then choosing 'a name on a sign' of someone to work with."
What's the hardest deal you've had?
"A cabin on a road that isn't a public road. So far, it's been the hardest." It's had 3 pending offers that fell apart because the bank won't give financing.
What are a few things people misunderstand about real estate?
"You don't have to call the person on the sign. You should have your own REALTOR® you feel comfortable with representing you as a buyer."
What's your favorite type of architecture/building style or home style/architecture?
"Two-story farm houses with big porches."
Which building do you think is the oldest in Marquette?
"Probably the old courthouse and maybe the Savings Bank building on Front St. Funny story, I went to a dentist in the Savings Bank building when I was a kid, he retired and sold his practice to Dr. Savara. He was my dentist throughout his entire career and then I went to the dentist that took over when he retired!"
Are you excited for all of the change and growth in and around the area?
"Yes and no." The growth in Marquette is cool (it doesn't affect me too much). Except in the summertime, it's hard to get into a restaurant with all of the tourists in town. I understand that for the business people, it's a great thing to be busy in the summer. "But because of it I think we have seen a bunch of national stores and restaurants come in and kind of push the local businesses out. That part is sad."
What's beneficial about having your own business?
"I get to set my own hours and can work from home. I don't have a real boss looking over my shoulder."
What's something no one knows about you?
"I'm the President of the Marquette County Fair board. I spend a lot of my free time out at the fairground in the summertime, doing maintenance and working on new projects. We have made many improvements over the years, the board members are all dedicated and hard workers for the good of the Fair and I am happy to be a part of it."
What are your future aspirations?
"To do real estate for a few more years, then fully retire and maybe spend the winters in a warmer climate."
What's the most common issue or problem you face or come across as a real estate agent?
"I think, being a listing agent, I find the person selling their house often thinks the house is worth a lot more than it is. I can do a CMA (comparative market analysis) and based on that I can give them an idea of what I believe the house will sell for." Then they tell me how much they spent on the roof, well, furnace…over the years. I have to try to explain they won't recoup every dollar they put into it. Or the other problem is when they have a lot of stories about the house, I have to tell them nobody is going to pay for the sentimentality you have for your home. "People aren't going to pay extra for your memories."
Anyone or company in particular you enjoy working with through the real estate process?
"Some bankers have been really nice to me and easy to get along with. I have a really good working relationship with a title company. I feel a little bit of loyalty to them because when I first became a REALTOR® they invited me to their office and went over the whole process."
What's your take on flipping and fixer uppers?
"I think that there's a good market for that if you can put the sweat equity in yourself." I was involved in several of them in my previous business. "I've always heard you make your money on a flip the day you buy it, not the day you sell it." If you don't buy it cheap enough, and have a good idea how much money you'll have to put into it, you'll never recoup your money when you sell.
In a perfect world, would you prefer all new construction or old buildings/ homes preserved & renovated?
"I kind of like the old homes; I like looking at how they're built, sometimes there will be a very unique architectural design that you won't find in new homes, and if they have good bones. Because of my background, I can help people see the different aspects that may make an older home a hidden gem."
"For a young person, it may the first time they've bought a house, or maybe they haven't bought or sold a house in a while." A REALTOR® can help them through the many steps to buying a home. "An agent can help explain what may happen so they aren't blindsided by a glitch in the sale. When something does come up, I can help to explain it to them and they often find it isn't as bad as they thought."
What's your competitive edge?
"I've been in business for awhile; the fact that I understand houses, how they work, the mechanical part of it, the plumbing part of it, just how serious a problem may or may not be." I also have a lot of contacts in the construction business. So often we can get a quote on fixing a problem in a day or two.
"I was the listing agent for a property and the inspector found a problem with the well, he said they would have to drill a new well and the buyer wanted a $10,000 deduction in the selling price. But, because of my plumbing background, I had run into the same problem in the past and knew how to repair it. So I met with the Marquette County Health Department and had my plan to repair it approved, then I called Trudell Plumbing and Heating and they made the repair for $500!"
"Having been in business for so long, I've learned there's more than one way to make a deal." I represented the buyer in a place that was both commercial & residential (banks couldn't classify it as one or the other). We ended up finding an unconventional way to finance it. "I've dealt with so many different contracts, and dealt with so many different people over the years, I'm comfortable, doing that, whereas some REALTORS® may not be. I'm a good problem solver."
What's a myth about real estate?
"The whole thing about dealing with the person whose name is on the sign, when in fact, that's probably not the best person to call."
"I've got too many to mention. I've got role models in my church, in business, in real estate, in marriage, just in general. There's someone for every aspect of life."
What's your mission statement?
"Helping people find quality homes."
Who serves the best food in town?
"Red Lobster is one of our favorites. We like Sol Azteca too."
What is the one thing you'd like to make your mark on in the real estate world?
"I like selling homes out in Skandia, Gwinn, Sands, Harvey…because I know that area so well." I still sell in Marquette, Negaunee and Ishpeming too, but there are a lot of agents that deal primarily in Marquette and don't care to travel out of town.
What's your favorite company/ business/ organization in town or nearby? Why?
"The Marquette County Fair, I'm involved because it does such great things for the youth in the area (specifically 4-H)." It's also a very nice place to take your family for a good time on the rides and looking at the exhibit. "We as a board go through a lot of work to make sure it's a highlight of the summer for people in our area."