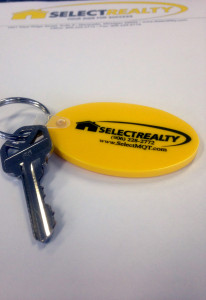 1. Is the closing date specified on the purchase agreement absolute?
No, it's a guideline and the date for closing will depend on many factors. Under writing, title work, inspections and appraisals can affect the closing date, which may not solidify until a week before the closing.
2. Will I get the Earnest Money Deposit (EMD) back?
The EMD will be credited at closing. It will be returned if a contingency(ies) on the contract is not met.
3. When will I need to be set up with homeowners insurance and utilities?
Start your homeowners insurance search after the inspection is done. As soon as you receive a closing date and time, transfer or acquire your utilities.
4. What is title insurance?
Title insurance verifies the sellers ability to transfer the title and indicates any liens, easement or other issues that may be present.
5. What are mineral rights?
Mineral rights are the right to minerals below the surface of the land. In Michigan, they are often owned by the state or timber/mining companies.
6. What can I do with my waterfront?
Waterfront usage is completely dependent on the body of water and type of shoreline. Each body of water has its own restrictions and covenants which can depend on local zoning ordinances and any restrictions set forth by the Environmental Protection Agency.
7. Will I get keys to the property at closing?
Yes, unless the seller has occupancy after closing, which is indicated on the purchase agreement.
8. What can I expect as far as taxes go?
Expect your taxes to be higher than what the seller currently pays. Check out this Michigan property tax estimator for more information.
9. What is a walk through?
Walking through the property with your agent, usually 24-72 hours prior to closing.
10. Who pays the commission?
The seller pays the total commission fee or percentage, which is then split between the seller's agent and the buyer's agent. The seller can also claim the commission payment as a deduction.
11. Why is it recommended that a buyer work with a buyer's agent?
A buyer's agent will work for the best interest of the buyer and will provide property information from all agents and companies in the MLS. The cost of working with a buyer's agent is paid for by the seller.
12. What is the MLS?
MLS stands for Multiple Listing Service. It is a cooperative agreement between local real estate companies that allows distribution of property information from any participating company. Here in the U.P. we use the MLS for UPAR, which stands for the Upper Peninsula REALTORS®.
13. Will I need an attorney?
Michigan does not require an attorney to handle a closing or be involved in the process. Every situation is different and your REALTOR® or banker can recommend if an attorney is needed and when.
14. What is a pre-approval?
A pre-approval is the banks preliminary approval of your financial ability to purchase. A pre-approval letter is often required to look at properties.
15. How do I contact an agent? When should I contact an agent?
Once you have selected to work with an agent, they will ask about your preferred method of communication (e-mail, text or phone). Note that agents often work outside the typical 9-5 time frame; they are flexible. Work with your agent to facilitate the best communication.
16. How long does the buying process take?
Every situation is different.
17. What happens at closing?
Buyers and sellers go in separately to sign their documents. The parties then meet to exchange keys. A photo ID is required.
18. What do I need to know about a home inspection?
Inspections can take 2-3.5 hours. Expect that appliances will be tested. The attic, crawl space and all systems need to be accessible to the inspector. The buyer should attend the inspection with home inspector. However, the seller should not be present.
19. What is a transaction fee?
We don't know as Select Realty does not charge a transaction fee.